On-Site Document Scanning Service
Our on-site scanning teams are trained specialists who can set-up our high-speed scanning equipment at your location and digitize your documents on-site.
Convert Your Documents To Digital With On-Site Scanning
ScanEx Imaging scans documents for a wide variety of industries. Over the years we have encountered a number of businesses that have either extremely fragile, one-of-a-kind documents, or confidential documents. To ensure the safety of your valuable documents, we offer on-site scanning. Some of our largest jobs have been performed on-site at client facilities.
How On-Site Document Scanning Works
If you have a high volume of scanning that needs to be done, but your documents are either confidential or too fragile to move, don't worry about it. We will provide all of the necessary resources to get the job done.
We will provide the best team possible to ensure the job is done efficiently and successfully. ScanEx Imaging comes prepared with state of the art document scanning equipment and personnel.
We Do The Document Scanning On-Site For You
Our team converts your paper files into text-searchable digital images that will help your business operate much more efficiently, save you time and money.
Instead of storing your important files in old file cabinets or paying for off-site storage vulnerable to loss from natural disaster, your documents can be filed digitally in several secure forms that you can easily access anytime.
Types Of Documents We Scan
Regardless of what type of paper documents you have, we can expertly scan them to electronic format. We have a variety of different scanners enabling us to handle all kinds of documents.
✅ All Paper Documents
✅ Medical Records
✅ Legal Documents
✅ Engineering & Architectural Drawings
Where We Scan Documents
We perform on-site scanning at a variety of different locations including, but not limited to:
✅ Financial Institutions
✅ Insurance Companies
✅ Government Offices
✅ Doctors Offices
✅ Hospitals & Medical Centers
✅ Law Offices
✅ Amusement Parks
✅ Educational Facilities
✅ Restaurant Franchises
✅ Fitness Facilities
✅ Residential Locations
On Site Document Scanning Process
We provide an easy and secure transition from paper documents to digital files at your location that can then be used to share, search and access information quickly, and work with other software applications.
We Come To Your Location
We bring the same professional equipment, skilled personnel and secure processes used at our scanning facilities to your location for on-site scanning.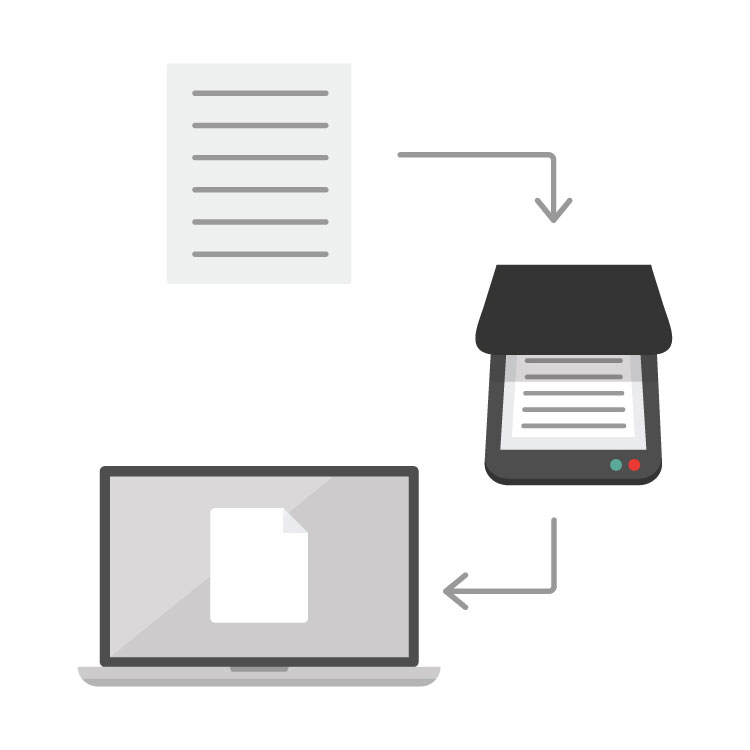 Prepare & Scan Documents
We set-up a high-speed scanning station and prepare your documents to be scanned and then feed them into our fast, highly accurate scanners for digitization.
Save & Deliver Your Digital Files
After numerous quality control checks for accuracy and consistency, we deliver your new digital files along with your originals, or we can shred your originals on-site if needed.
Benefits Of Going Paperless With ScanEx Imaging
✅ Save time, money & space with newly digitized electronic documents
✅ Access and retrieval of all of your critical data with just an email to corporate
✅ Share important documents easily and safely
✅ Improved customer service and increased productivity
✅ Reduced clutter and more efficient use of office space
✅ Peace of mind knowing your important data is secure, protected & compliant
Contact Us For a FREE Quote Today!